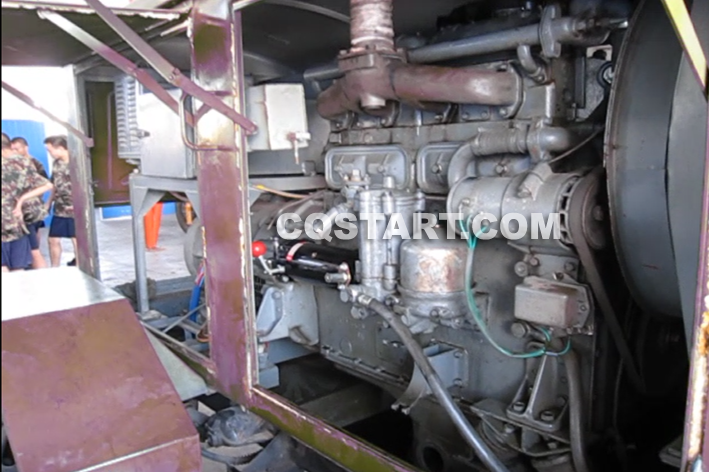 Spring starter will provide mechanical starting when the battery of electric starter lacks power, which makes emergency/auxiliary generator sets more reliable to meet the requirements of firefighting, emergency rescue, military, marine, or some other harsh environments. The units of energy input, storage, transfer, and release are integrated into one spring starter assy. Requiring no external systems, the spring starter is a little larger than an electric starter. It only needs manpower to wind the input adaptor by winding handle, and the springs inside will be compressed to store energy. By pulling the trip lever, energy will be released to turn the engine flywheel. Then the engine gets started.
Advantages Of Spring starter
Self-contained unit(Unlike air/pneumatic or hydraulic starter, spring starter requires no external systems as air compressor, air tank, tube, etc. )
Cost-effective (the price of a spring starter is much lower than that of air/pneumatic or hydraulic starter system)
Maintenance-free (advanced solid grease, no need for maintenance)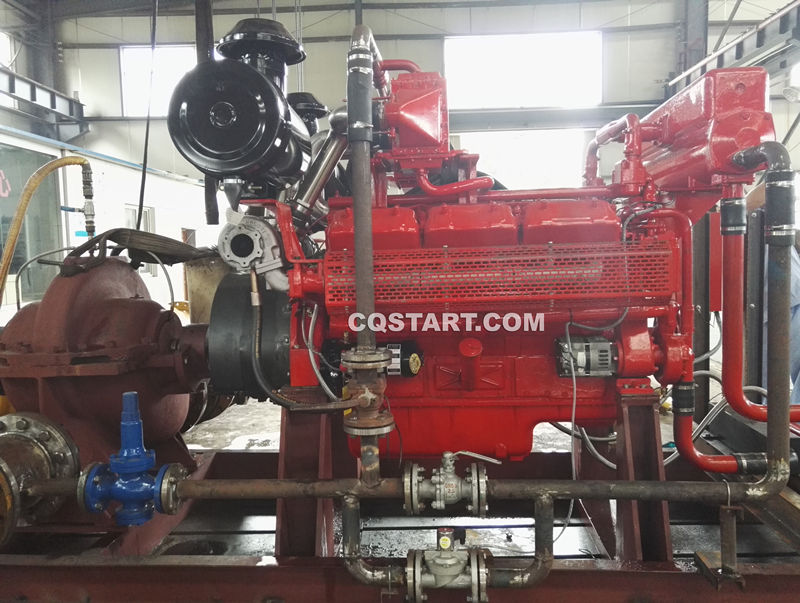 Mechanism (Spring starter only needs manpower to wind the input adaptor by winding handle, and the springs inside will be compressed to store energy. By pulling the trip lever, energy will be released to turn the engine flywheel. There is no pollution when operating.)
Anti-explosion (pre-engaged pinion, natural anti-explosion structure, suits any spark sensitive application )
Hand-barring (Spring starter has turning gear for hand barring which makes daily maintenance more convenient)
Waterproof, oil-proof, salty mist proof (Spring starter is corrosion resistance with a baking varnish finish and mechanical components)
High/low-temperature resistance (The environment's temperature has little influence on a mechanical device.)
Easy to install (Standard SAE mounting face, using several bolts to install spring starter on the engine.)
Uncomplicated operation procedures (One operation circle will cost 30 seconds, 10 seconds for a small engine.)
No liquid grease, no magnetism (Spring starter meets the safety requirements of air transportation, having no influence on other devices.)
How to configure spring starter?
1. Most engines have two bores (multi-bores) in the flywheel housing, which is available for dual starter applications. In this case, a micro-lock switch must be connected to the circuit of the electric starter in order to protect the spring starter.
2. If the engine has only one bore in the flywheel housing, the spring starter can be used as a primary starter or back up starter.
Professional Spring Starter Manufacturer – Cqstart
Brief Introduction Of Cqstart
Cqstart is the abbreviation of the Chongqing Starting Power Unit Co., Ltd., which is an original design manufacturer of spring starter, founded in 2008. With a senior engineer team, Cqstart keeps researching and developing a spring starter to solve the problem of engine application. Spring starter manufactured by Cqstarter, is a cost-effective mechanical starting means, providing a safe, fast, backup mechanical solution for the engine when electric starter could not work, widely used in marine, emergency rescue, military, oil field, and some other harsh environments. National and Industrial technical standards state that mechanical starting means must be prepared when special applications.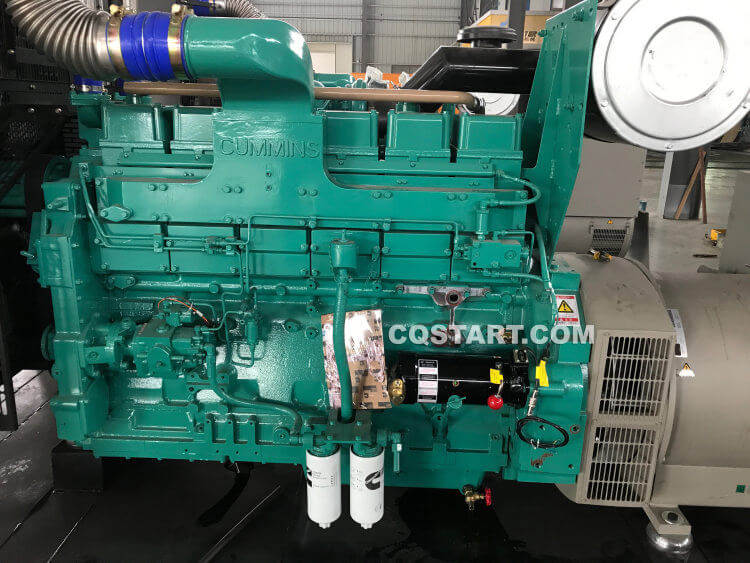 Why Choose Cqstart Spring Starter
Reliability
Over 3000 times of simulated condition starting test, no broken components were found.
According to customers' feedbacks, the operating life of Cqstart spring starter is over 10 years.
Stability
Unique simulated condition starting test bench ensures each starter we sell is of high performance.
Cost-effective
Cqstart has mature materials, advanced heat treatment process, numerical control machining and testing, and lower labor cost. Cqstart adheres to a cost-effective pricing strategy.
Super starting capacity
Cqstart has been tested to start diesel engines up to 50L.
Safety
Cqstart provides a micro-lock switch for dual starter application. It protects spring starter when an electric starter is working, which substantially reduces failure cases caused by mal-operation.
Service
Cqstart offers professional pre-sales service, helping you to find a suitable model for your engine, Besides, Cqstart's after-sales service is also satisfying, providing an operation guide with a well-understood illustration and videos, even site instruction if needed.
Summary
Spring starter is one of the best choices for engine starter without electricity, which purely depends on transforming hand cranking energy  into disc spring potential energy without any external power such as gasholder, cable, air compressor, etc,. Cqstart spring starter provides high-quality products, no maintenance cost, competitive price and excellent services guaranteed.