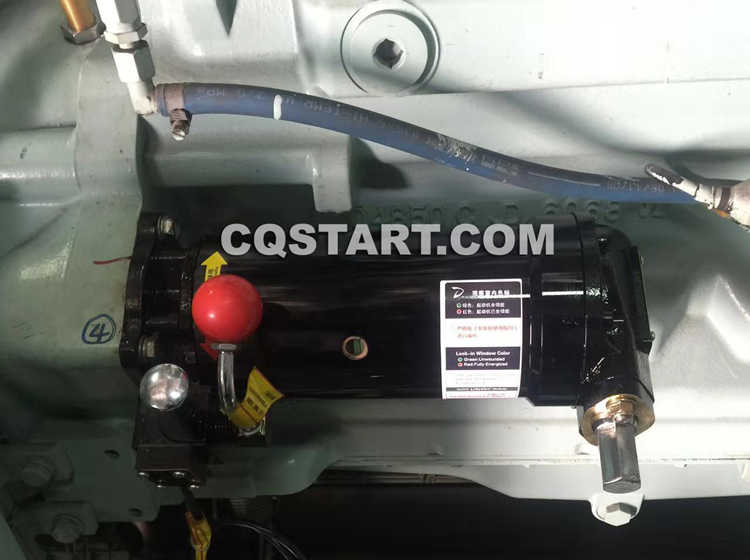 Mechanical spring starter can start diesel engines in any special environment releasing the spring's potential energy. It requires no battery or any other external system, only by hand. It is the ideal backup starter, especially suitable for firefighting, emergency rescue, military, marine and other environments that require high starting reliability. It is also the best starting solution of "black start" or "dead-ship start".
I guess everyone will work with an engine in daily life, and the most common engines are car engines and motorcycle engines. As we all know, the engine is the source of power that can bring power to modern society.
While every engine must be started by the starter, the common starter is an electric starter that needs a battery to provide energy. Other starting methods like air starter, require an external system to provide energy. All of them rely on external power; once they lack external power, the engine is "dead".
Although the electric motor is convenient and even automatic, it still needs maintenance. If the starter is out of maintaining or out of electricity, the engine won't start. It is fine for common situations, but it will cause bad results if it is an emergency.
But how can we avoid this? It is easy to understand the principle and solve the problem. Let's focus on the engine of a motorcycle, every motorcycle will be equipped with a kicking starter for start engine. It is an easy and simple way to start an engine if the electronic starter doesn't work.
We can also provide an alternate startup option for other engines, mechanical spring starter. It is based on different principles comparing with the kicking starter of a motorcycle. It can start a diesel engine in any special environment by releasing the spring's potential energy. Cqstart spring starter, using a simple mechanical mechanism, stores the energy by compressing the springs and releases the spring's potential energy by pulling the trip lever to turn the engine's flywheel. The mechanical spring starter can apply to emergency generator sets, lifeboats, firefighting sets, emergency pump sets, construction machines, power plants, irrigation and drainage device, etc.
If you want to get more info about that, just click here: Chongqing Starting Power Unit Co., Ltd