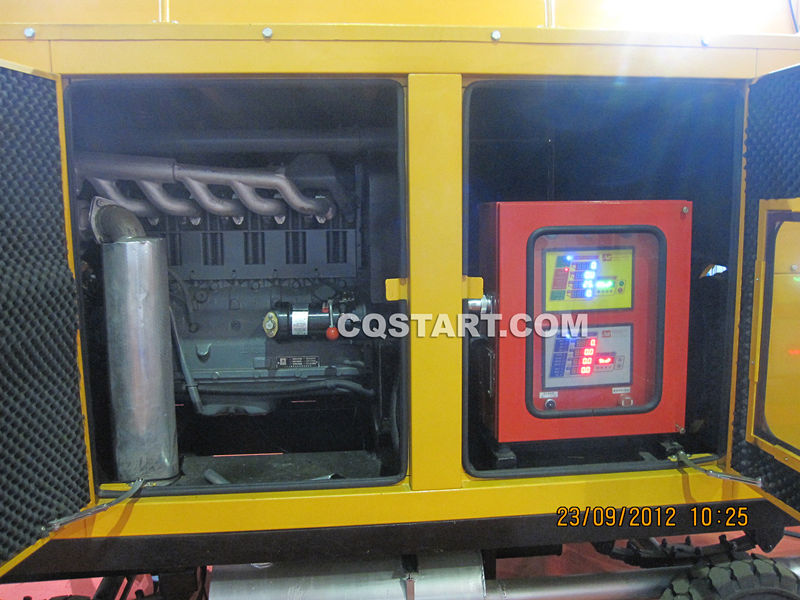 When you need to start a diesel engine in extreme damp, cold weather and harsh environment, Mechanical Starter is a cost-effective manually emergency starting for various diesel engines freely used in the offshore platform, high salinity environments.
The advantage of Mechanical Starter

mechanical starter motor is an emergency starter. It adopts a purely mechanical structure. Apart from manpower, it does not need to use other energy sources for working.

1.The hand crank inertia starter with the disc spring as the energy storage medium, which only uses the human power to compress the spring, and then instantaneously releases the torque and the rotational speed to the diesel flywheel to start the engine without energy consumption and pollution.

2. Installed on a diesel engine in a standard method without the need for batteries, compressed air tanks, hydraulic drives, or control valves, cables, etc.

3. With the unique and simple structure design, there's no spark or radiation during use. The sturdy and reliable structure, which makes the mechanical starter, can be applied to spark sensitivity or the occasions of challenging to implement equipment maintenance.

4. Operate Safely: A mechanical starting device which is operated by humanly possible indirect hand cranking, and the motor can be unwound if not required.

5.Fast: Complete energy storage and release process by convenient human operation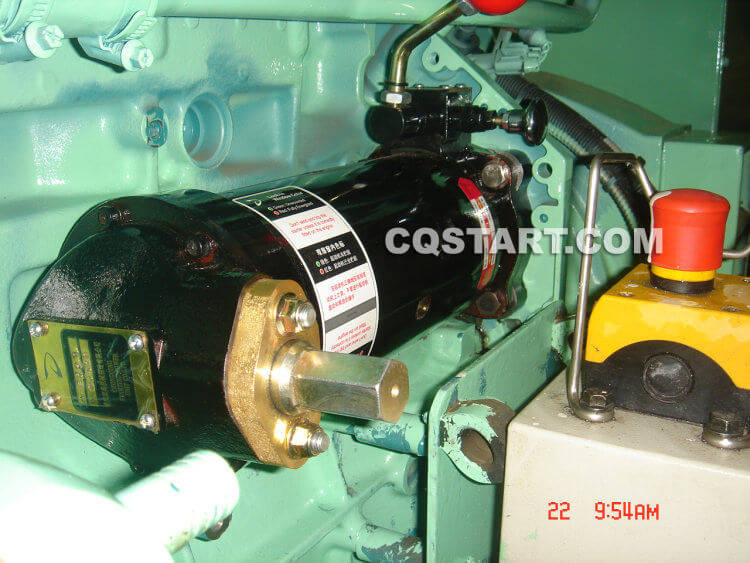 The Application of Mechanical Starter

1.General industrial: as the spare and replacement of other starting motors, It is used in marine diesel engine generator sets, mining machinery, engineering plant and agricultural irrigation, and drainage machinery.

2.Special environment: coal mines, oil fields and chemical plants.

3.Emergency occasions: fire pumps and lifeboats, military.

Learn more detailed information about the application. You can view the page of Mechanical spring starter application
About Cqstart Mechanical Spring Starter
Cqstart spring starter produced by Chongqing Starting Power Unit Co., Ltd which specialized in manufacturing manual starting device. With the feature of Simple design, firm structure, and best-value, Cqstart Mechanical spring starters are available for the engines whose displacement is under 50L and excellently complete its starting under full load, applied to the environments where space and weight are critical.

Compare to other engine starters, spring starter is a complete system for starting a diesel engine and it is a hand crank starter that starts the engine without electricity, power generator and other auxiliaries with high explosion-proof structure.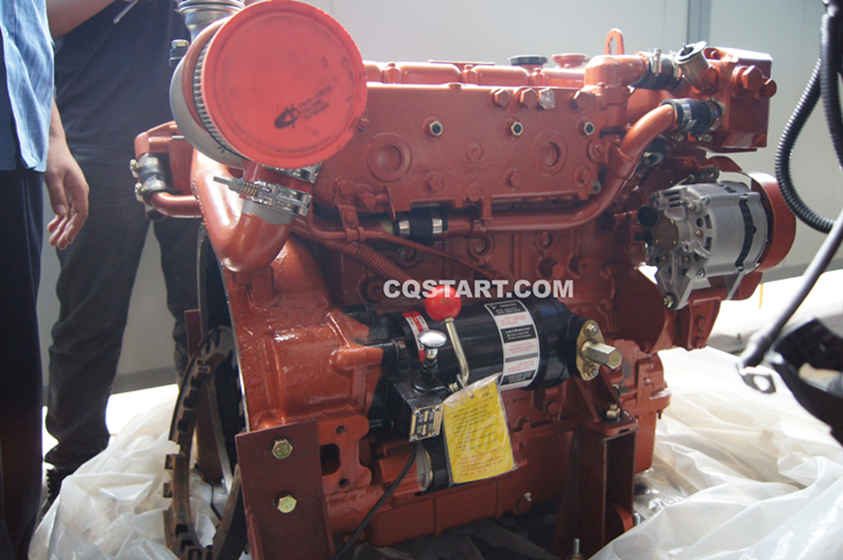 The Reason for Choosing Cqstart Mechanical Spring Starter
1.Reliability: Cqstart spring starter has passed the unique spring starting condition stimulation bench test for every spring starter motor. It has a long operating life for more than eleven years with CCS certification of Quality Management System and ERP material and operation control system, providing premium quality products and best services to customers.

2.Best-value price: All parts are made from mature material and cost 40%-50% of the prices less than other starters. Cqstart spring starts can offer you the most competitive prices and the customers don't need to bear the maintenance fee after purchase

3.Powerful: Cqstart spring starter motor has a standard starting ability especially for large displacement engines,6 cylinders in-line engine with displacement up to 19L,16 cylinders V-type engine with displacement can reach 30L. 0 group system can start up to 50L.

4.High-quality after-sales service: Professional and Humanization after-sales support team can help you solve your problem at home
Contact Cqstart Spring Starter

If you're interested in our Cqstart mechanical Spring starter, any question or quote, please Contact US